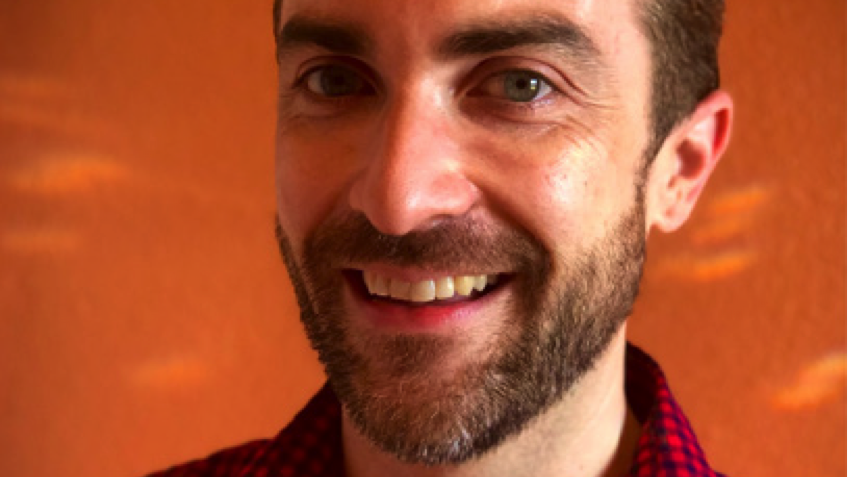 Art and Culture News | Pasatiempo
Center for Contemporary Arts names new cinema director
On June 1, The Center for Contemporary Arts (CCA) announced Peter Grendle as its new cinema director. Grendle brings more than 15 years of theater management experience to the CCA, which operates two screens at its 1050 Old Pecos Trail location, as well as its satellite venue, The Screen (1600 St. Michael's Drive), located on the former campus of the Santa Fe University of Art and Design. Grendle served as The Screen's general manager from 2005 to 2015, and as general manager of Violet Crown Cinema from 2015 to 2021. "I believe a successful community theater should not simply entertain but educate and enlighten in a manner that is truly unique," said Grendle in a news release. "CCA's past, present, and future offers one-of-a-kind artistic interaction and community engagement with the best crowd on the planet: Santa Feans." Pasatiempo recognized Grendle as an Unsung Hero of the Arts in 2019 (santafenewmexican.com/pasatiempo/moving-pictures-cinema-manager-peter-grendle/article_9bbbb962-4f36-53e0-bd2b-8f5d002bdaad.html) and he was named Best Theater Manager by the Santa Fe Reporter in 2017. He will lead the CCA's planned reopening of its cinema venues (date to be announced). ccasantafe.org — Michael Abatemarco
Littleglobe gets NEA grant for ¡Presente!
Santa Fe community arts nonprofit Littleglobe received a $30,000 Grants for Arts Projects award from the National Endowment for the Arts to support ¡Presente!: Stories of Home, Belonging and Displacement in Santa Fe. ¡Presente! is a story-based interdisciplinary arts project that will generate performances, civic dialogues, and a library of videos. The first part of the project premiered on June 15, on Episode 7 of Littleglobe TV. littleglobe.org. — Jennifer Levin
Santa Fe Pro Music announces 40th season
Santa Fe Pro Musica's 2021-2022 season kicks off with an evening of music at the Lensic Performing Arts Center at 7 p.m. on Sept. 25. Conductor and pianist Benjamin Hochman and pianist Anne-Marie McDermott perform Wolfang Amadeus Mozart's Overture to Così fan tutte and Concerto in E-Flat Major for Two Pianos, and Ludwig van Beethoven's Symphony No. 5 in C Minor, Op. 67. Concerts continue through the spring with performances by the Pro Musica Orchestra, the Dover String Quartet, the Pro Musica Baroque Ensemble, and more, featuring the music of Pyotr Ilyich Tchaikovsky, Joseph Haydn, George Frideric Handel, and Dmitri Shostakovich. Performances take place in venues throughout Santa Fe, including the Lensic Performing Arts Center, the St. Francis Auditorium at the New Mexico Museum of Art, and Loretto Chapel. The Grammy-nominated organization, founded in 1980 by Music Director Emeritus Thomas O'Connor and Associate Music Director Carol Redman, continues its diverse programs of classical music, including its Orchestra Series and presentations of world-renowned string quartets. The season concludes with a performance of Haydn's The Creation at 3 p.m. on May 1 at the Lensic. Purchase individual tickets and season subscriptions at the Santa Fe Pro Musica Box Office (1512 Pacheco St., Suite D201, 505-988-4640 ext. 1000). sfpromusica.org — M.A.
Santa Fe Public Library resumes in-person service
All three branches of the Santa Fe Public Library will be open to the public from 10 a.m. to 6 p.m., Tuesday through Saturday, beginning on July 7. Each location will resume in-person browsing and allow use of the public computer stations, restrooms, and printing stations, and the bookstores will be open for purchases. Curbside pickup will still be available. All in-person library programs will continue to be held outdoors; food and drink (except water) are prohibited; and book and media returns must be made at the exterior drop boxes onsite — except for interlibrary loans, which can be returned to the circulation desks. Patrons are requested to restrict their visits to an hour or less. Locations include the Main Branch (145 Washington Ave.), Oliver LaFarge Branch (1730 Llano St.), and Southside Branch (6599 Jaguar Drive). Visit santafelibrary.org/hours-phone-locations for the telephone numbers for circulation, the children's department, and the reference department at each location. santafelibrary.org — M.A.
New Mexico Writers awards project grants
Four writers from the Land of Enchantment will receive grants from New Mexico Writers, a nonprofit organization that supports the state's literary community. Chelsea Bunn, of Albuquerque, received $2,000 to support travel and expenses for a literary residency, where she will draft and revise a poetry collection. Jeanne Lyet Gassman, of Ruidoso, will use her $2,000 grant to attend writing workshops that will lead to final revisions of a novel. Zach Hively, of Abiquiú, was awarded $2,000 to revise a collection of stories. The $1,000 Douglas Preston Travel Grant went to Renata Golden, of Santa Fe, to support travel and research on an essay collection set in the borderlands of New Mexico, Arizona, and Mexico. Grantees will be honored at the next New Mexico Writers annual dinner, on April 28, 2022. — Jennifer Levin
Randall Davey Audubon Center & Sanctuary seeks input to expand archives
Randall Davey (1887-1964) was a prolific, New York City-trained artist, noted for his portraits and equine paintings. His home and land on Upper Canyon Road became the Randall Davey Audubon Center & Sanctuary. In an effort to preserve Davey's artistic legacy, volunteer docents are building the center's archives and documenting the history of Davey's home and property before and after his ownership. (The building began as a sawmill in the mid-19th century and was gifted to the National Audubon Society by the Randall Davey Committee in 1983.) Volunteers are especially interested in color photos of paintings now held in public and private collections, as well as letters, remembrances, newspaper clippings, and other memorabilia. Call 505-983-4609 or email [email protected]. — J.L.
The Department of Cultural Affairs announces reopening of state museums, historic sites
The New Mexico Department of Cultural Affairs (DCA) announced in May that all of its eight state museums and seven of its historic cultural sites have reopened to the public. In addition to the four museums located in Santa Fe — The New Mexico Museum of Art, The New Mexico History Museum, the Museum of Indian Arts and Culture, and the Museum of International Folk Art — the National Hispanic Cultural Center and the New Mexico Museum of Natural History and Science (Albuquerque), the New Mexico Farm and Ranch Heritage Museum (Las Cruces), and the New Mexico Museum of Space History (Alamogordo) are admitting visitors. The state's seven historic sites now open for onsite visits are the Coronado Historic Site (Bernalillo), Fort Selden Historic Site (Radium Springs), the Lincoln and Fort Stanton Historic Sites (Lincoln), Fort Sumner Historic Site/Bosque Redondo Memorial (Fort Sumner), Jemez Historic Site ( Jemez Springs), and Los Luceros Historic Site (Alcalde). "Enriching people's lives is at the heart of DCA's mission, and the wonder of our state's cultural heritage is greatly enhanced when experienced in our museums and our historic sites first-hand," said DCA Cabinet Secretary Debra Garcia y Griego in a news release. newmexicoculture.org — M.A.