We caught up with internationally renowned professional watercolourist David Bellamy to find out more about his artistic methods and influences and the publication of his new book, Arabian Light.
---
Tell us about which artists influenced your work and how you started out as an artist.
As a youngster I had always been interested in art so when I began climbing mountains and seeing dramatic scenes, often wreathed in exciting atmospheric effects, I simply had to capture them on paper.  Watercolour was the obvious medium for rapid and easily transportable work but it's not the easiest of mediums.  Early influences were Turner and John Sell Cotman.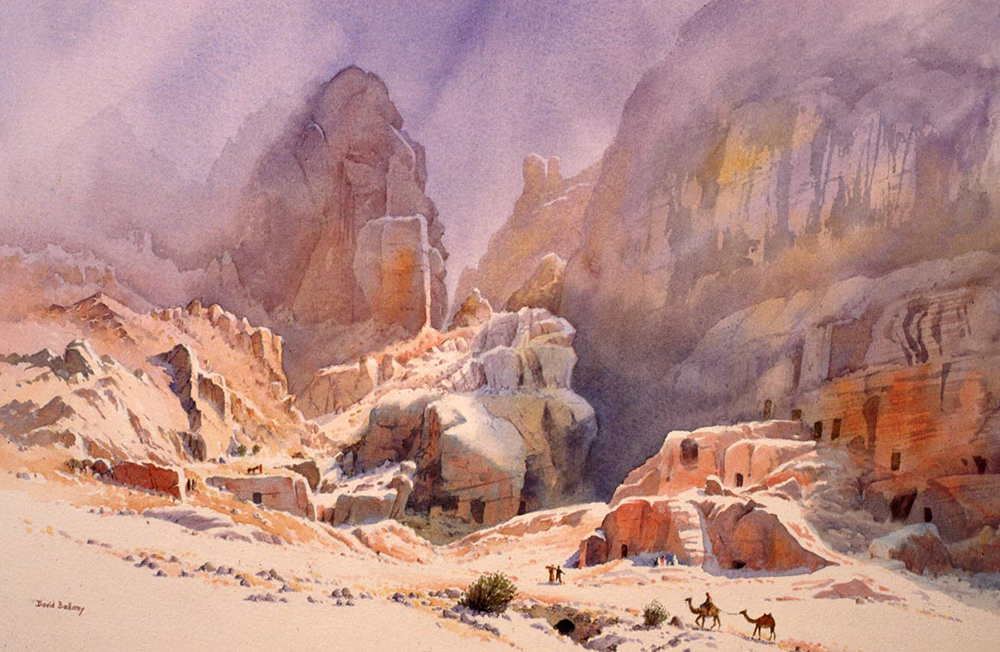 Do you have any formal training or are you self-taught?
I had no formal art training apart from evening classes in life drawing in Hampstead. There were no videos in those days but the few art books did help enormously. There was
…
Read More