Even when Helmut Lang hung his coat up at the design house of his eponymous brand, opting to explore the art world instead, his legacy in fashion continued to live on. Today, his pioneering, counter-culture approach to luxury, one both restrained and instantly iconic, has long been admired by his peers and those who've followed him. Case in point: Saint Laurent's Anthony Vaccarello, who reached out to the Austrian-born and now New York-based artist, and asked him to collaborate.
What was originally pitched as a collaborative take on denim between Anthony and Helmut has since evolved into a powerful artistic statement on the process of design and the life of garments. The link-up, known simply as HELMUT LANG X ANTHONY VACCARELLO, sees the former make art pieces from the archives of Anthony's Saint Laurent.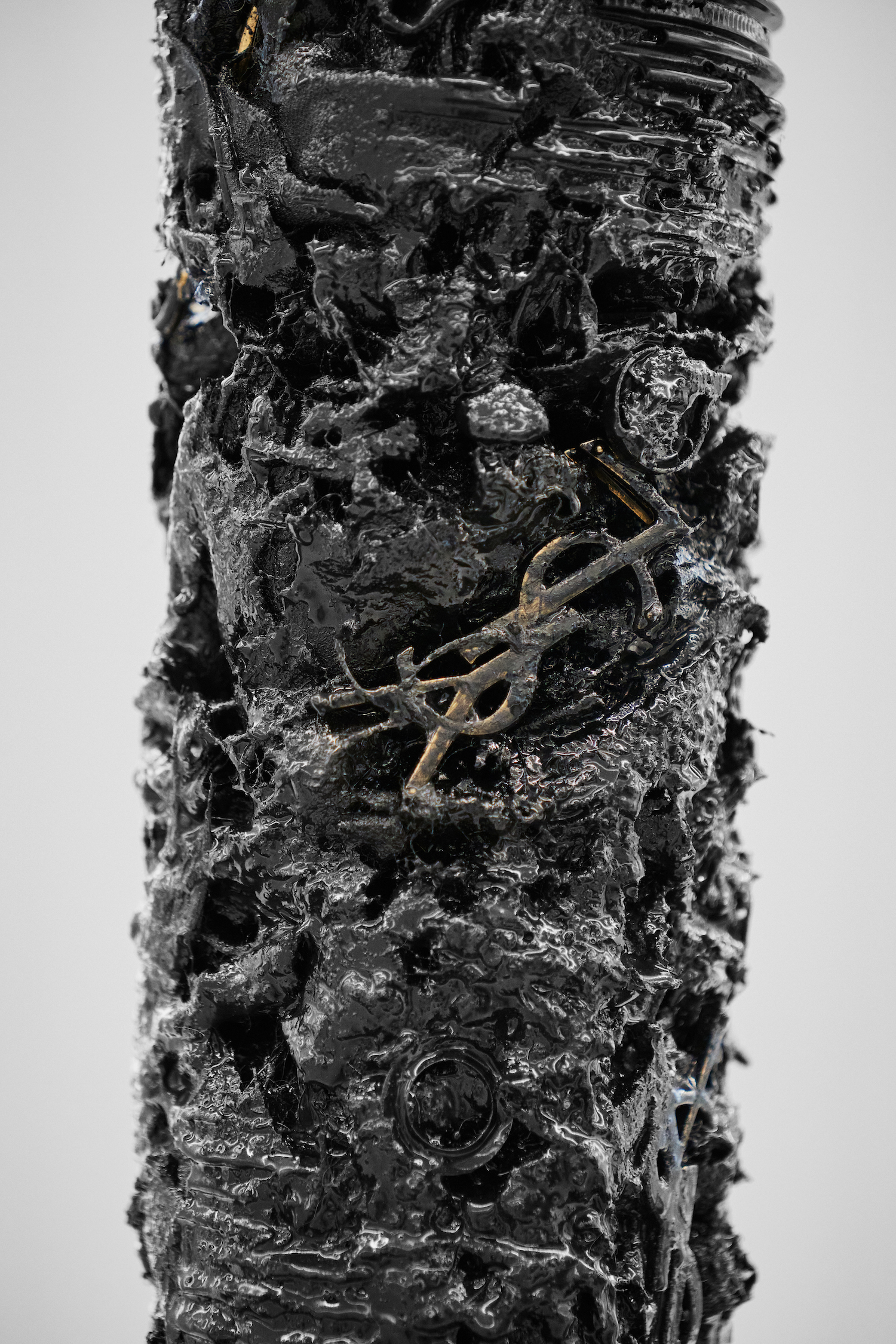 Embedded in resin are tall pillars of fabric that have become what Saint Laurent calls "the transmutation of [Anthony's] creations for the house into another form of art". What you see here are prototypes and jewellery that were part of a work-in-progress, never fully realised, being made into statues to the house's legacy by a man that has indirectly, via Anthony, informed it.
These statues are part of Saint Laurent Rive Droite, the luxury lifestyle arm of the fashion house, and will be displayed in the store's Paris location for some time, before being transferred to the Los Angeles location on Rodeo Drive. Then, they will be available for sale, for anyone who wishes to own an integral part of Saint Laurent, Helmut Lang and Anthony Vaccarello's esteemed legacies. See the creations in full below.