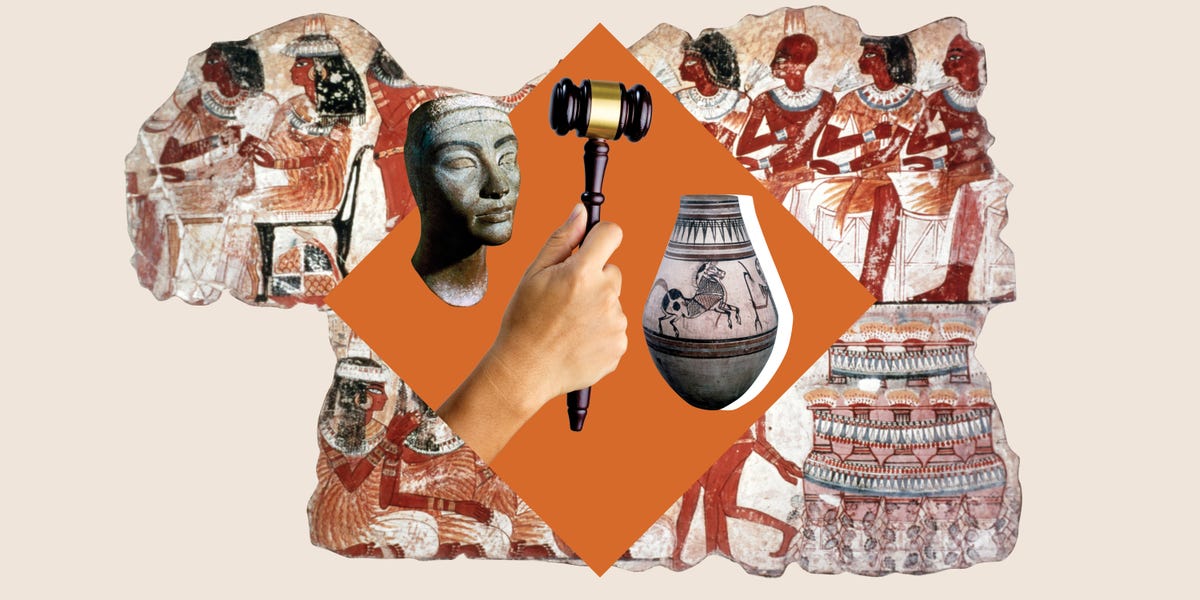 How to Ethically Purchase African Art and Handicrafts
Given the continent's rich and diverse culture, the popularity of African art and handicrafts is hardly a surprise. The pursuit of that popular work can invite some issues, though: A 2019 report by Quartz Africa revealed a rapid expansion in the market for forged African artwork, a detrimental practice that puts the artists' reputation at risk and leads to a mass devaluing of their creative works. It's important, as a consumer, to appreciate these works in a way that gives the artist appropriate credit and assigns commensurate value to their creative contributions.
Of course, accomplishing this feat has proven complicated: on the one hand, proportionate representation of African artwork on a global scale absolutely matters, but the manner in which we show reverence to these creative works holds equal significance. In the right hands, African artwork and handicrafts in home decor are displayed by buyers who appreciate the origin of their acquisitions while ensuring that the objects they own are purchased in a responsible manner.
To address these concerns, House Beautiful spoke with three experts on the ethics of purchasing and displaying African art and handicrafts in the home.
Natalie Manima
Founder of African homeware brand Bespoke Binny
"I think appreciating and displaying homeware or artwork either made by someone of African origin [or] from the African diaspora generally is a positive thing if the intention is to show appreciation for both that creature and that culture," says Manima. "I think we stray away from appreciation to appropriation if the work is not properly credited to the artisan in question and the culture that they were inspired by. Or worse still, if someone not from that culture or background creates products in the image/inspiration of African heritage without truly sharing the background and influence behind it—this is what I would consider appropriation."
Manima says ethical buying means taking care to "[amplify] the creator and their story both in public and privately. Make sure you understand any meanings or important facts about what you are buying (this may not always be relevant). Make sure you pay a fair price for what you are buying and that it is ethically sourced."
---
Jane Ada
Artist and owner of Jane Ada Art Studio:
"The foremost thing I would always say when investing in art would be to take some extra time to verify that the artist or the artist's estate is aware of the sale. If it's stolen or being sold without the artist's consent, it goes without saying that purchasing said art would be highly unethical," explains Ada. "In situations where individuals see nothing but the financial value placed on such artwork, their ownership of said art is colonizing or appropriating in nature… One such instance would be individuals who want to collect African art as part of a performative display while adding nothing of substance to African culture or the people. Another such instance would be a non-African individual who seeks to center themselves in the realm of African arts for their own personal gain."
---
Janine Bell
President and artistic director of the Elegba Folklore Society:
"African art, artifacts, crafts, or textiles offer relevance and richness to a home's decor. A collection of pieces or even a single object is beautiful while telling stories about the ethnic group of its origin," Bell says. "We must remember that most often African 'art' is created for spiritual, ritualistic, ceremonial or ancestral purposes… The works are more than commodities; they speak to Indigenous evolution and global presence. Buyers should seek objects that are available to be sold. African art is a way, particularly for people of African descent, to reconnect with traditions they were separated from in the forced migration into enslavement, plus collecting art is a good monetary and social investment."
She adds, "It's difficult not to forget centuries of unauthorized transfer of 'art' from African kingdoms into European and American museums and private collections. Many countries are demanding that their stolen art be returned. If people of non-African descent want to display African handicrafts in their homes, I would hope it would be a part of a personal and social philosophy and that they will do so respectfully."
Want more House Beautiful?
Get Instant Access!
This content is created and maintained by a third party, and imported onto this page to help users provide their email addresses. You may be able to find more information about this and similar content at piano.io