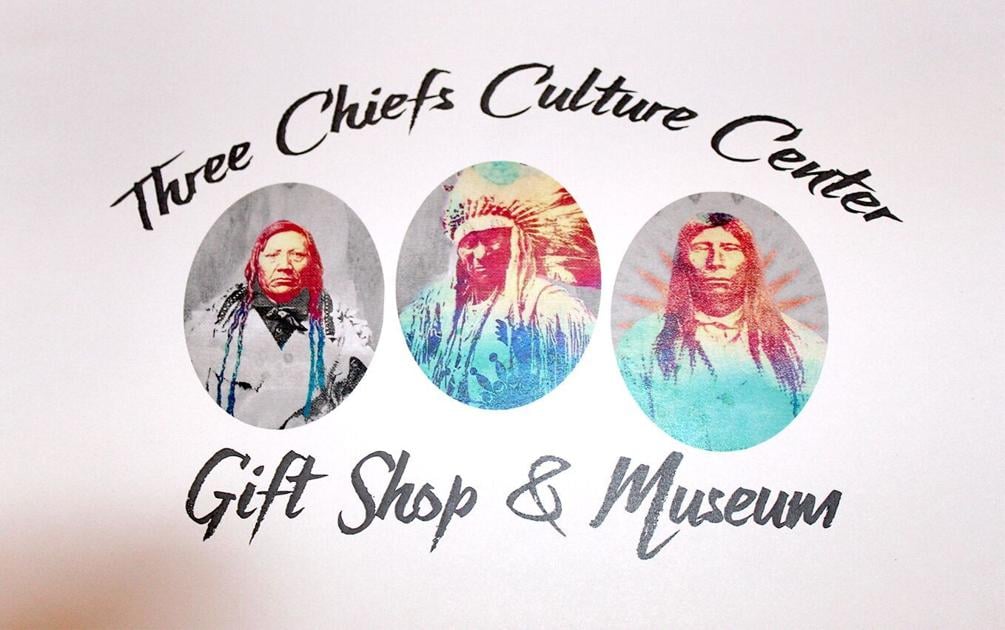 Twila Irvine's art made official Three Chiefs Culture Center logo | News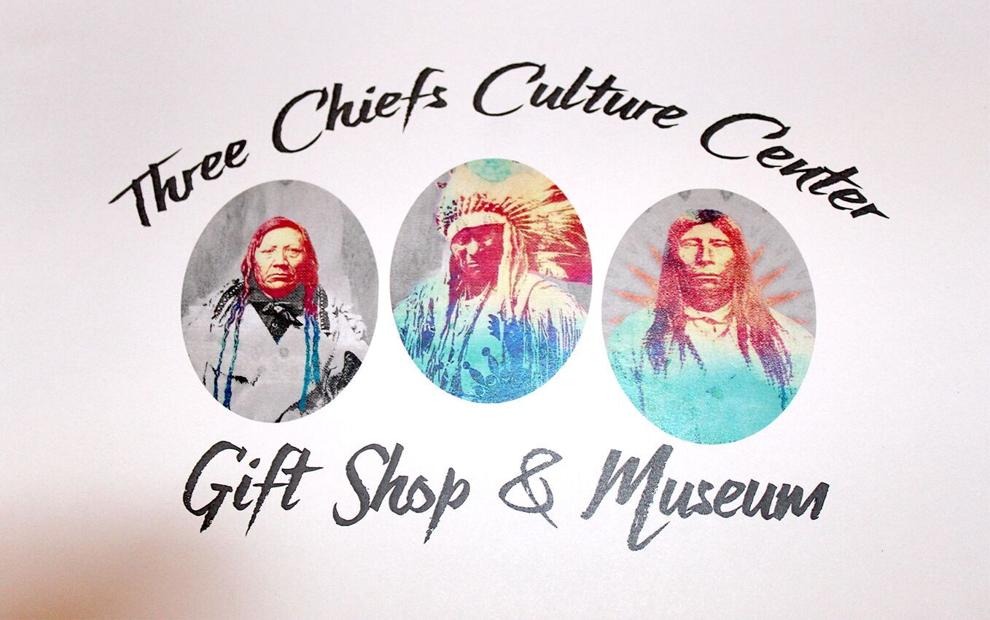 Char-Koosta News 
ST. IGNATIUS — CSKT member Twila Irvine's art submission won the Three Chiefs Culture Center logo contest that took place in February. The contest was open for about a month and accepted all types of art and the format was left to the artist creativity.
The artist was required to use the three images of the chief's pictures that are located in Tribal Council chambers. They could use the images in anyway they wanted but had to do it in the order of how it went for the tribes' name, Confederated Salish and Kootenai Tribes.
Once art pieces were submitted, and the contest closed, all pieces were sent to both culture committees for input and recommendations. Both communities choose Irvine's piece for the contest
Three Chiefs Culture Center Program Director Marie Torosian said, "All three chiefs represent our tribe, and we want people to learn that we are three distinct tribes." She said the Center will still use the coyote emblem, but the new version will be the new logo and it will go on signs, letterheads, business card and new merchandise for the Center.  The three chiefs' images will be used individually too, so for example if someone could purchase an item (shirt, sweater, coffee cup) with Chief Koostahtah.
Torosian said, "Losing the People's Center is still pretty hard, but we felt it was time to rebrand and time to get a new image."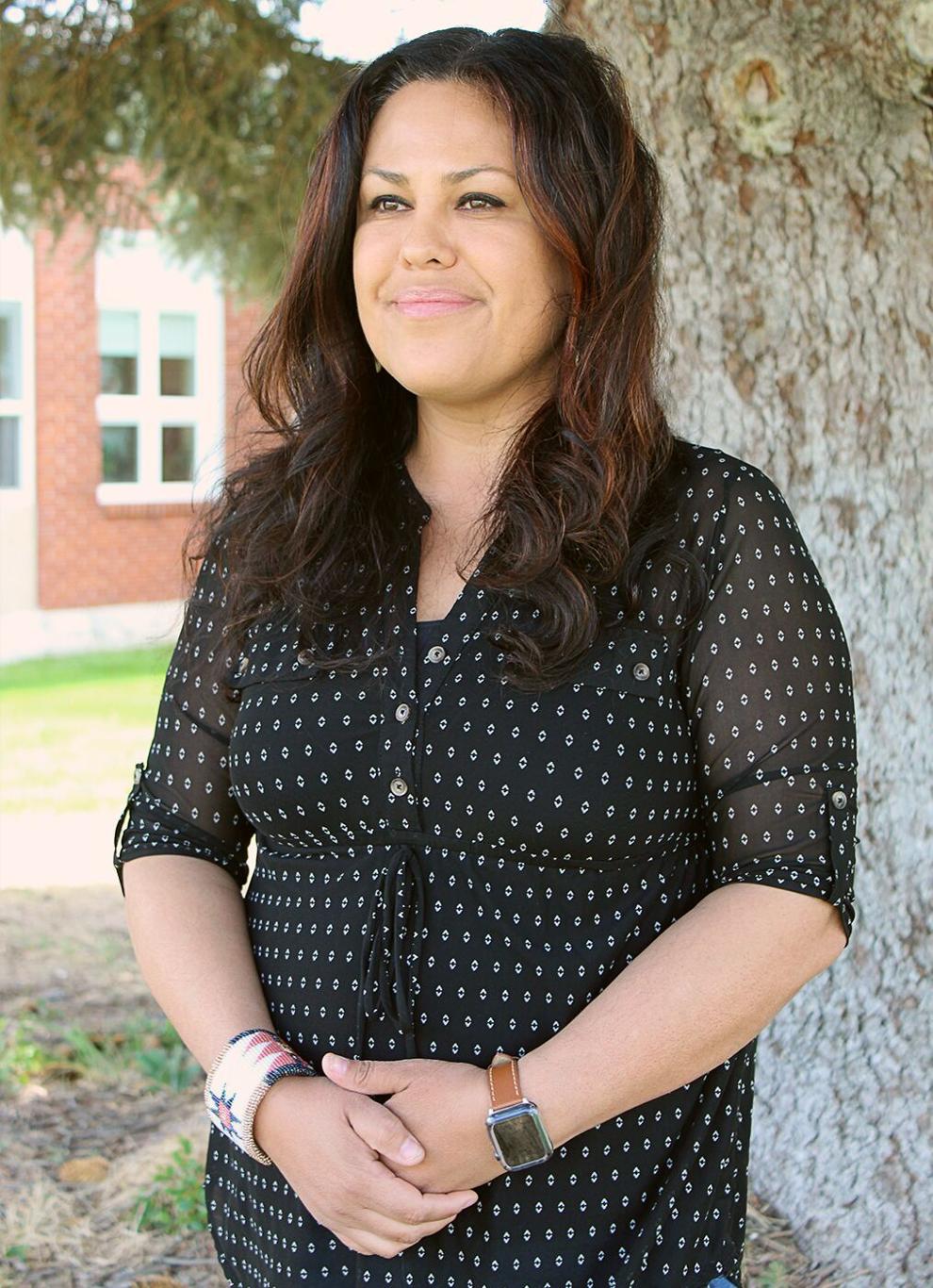 Irvine was raised in Evaro with her grandmother Josephine Neuman and currently is stepping out on her own as a freelance artist.
When Irvine first saw the call for artist submissions to create a new logo, she said she was hesitant because she knows there are so many talented artists in the area.
Irvine created the winning art piece using original photos and digital media. Adobe Lightroom, Affinity Designer and the Text Art app were all used to create the piece.
Irvine said it was a challenge for her to feel confident enough to submit a piece but because of her love for museums and the community she did it anyway.  When she first moved back to Montana last year she was able to spend time at the People Center for Cultural Craft Friday and was very grateful for the experience. She said the staff there is always implementing ways to extend knowledge to the public and that's she thankful for them and what they offer the community.
Museum curation and preservation are areas that Irvine has always been interested in and she said, "To be able to contribute in this capacity is an honor." When she was told her submission won, she felt victorious and that it confirmed to her that her efforts to develop her artistic skills were not in vain. She felt like she was one the right path.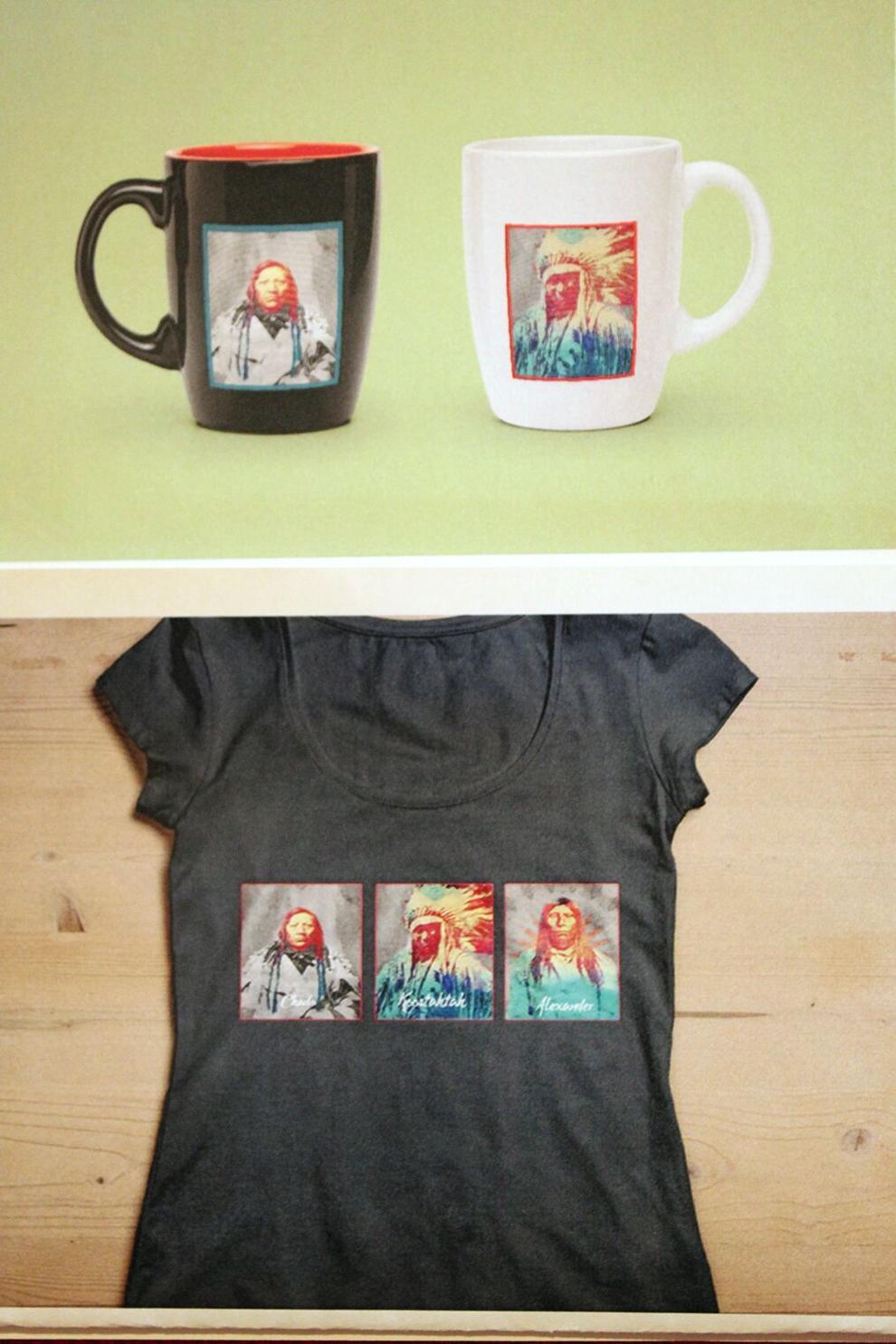 Photography has been a passion of Irvine's since she was eight years old when her mom gave her a camera for Christmas. She said, "We are all given gifts and when we find them we need to develop them to share with the world." For her, her graphic design skills are still progressing but she's happy to share her work with everyone. Frank Tyro and Linda Ferris both left lasting impacts on her life have inspired her. She met Ferris while she was taking a photography class from Tyro and has looked up to them since.
Irvine was thrilled that her submission was chosen and said she was excited that she created something that resonates with the museum, Tribal Council, both cultural committees, and the tribal people.  "The design is versatile and will hopefully bring pride and happiness to whoever chooses to wear it," Irvine said.
One piece of advice Irvine would give to artist that want to follow their passion is "Find what you love and work at it."
Torosian said, "We hope everyone likes it and is as happy with it as we are." The Center is currently working on getting merchandise ordered to put in the gift shop.